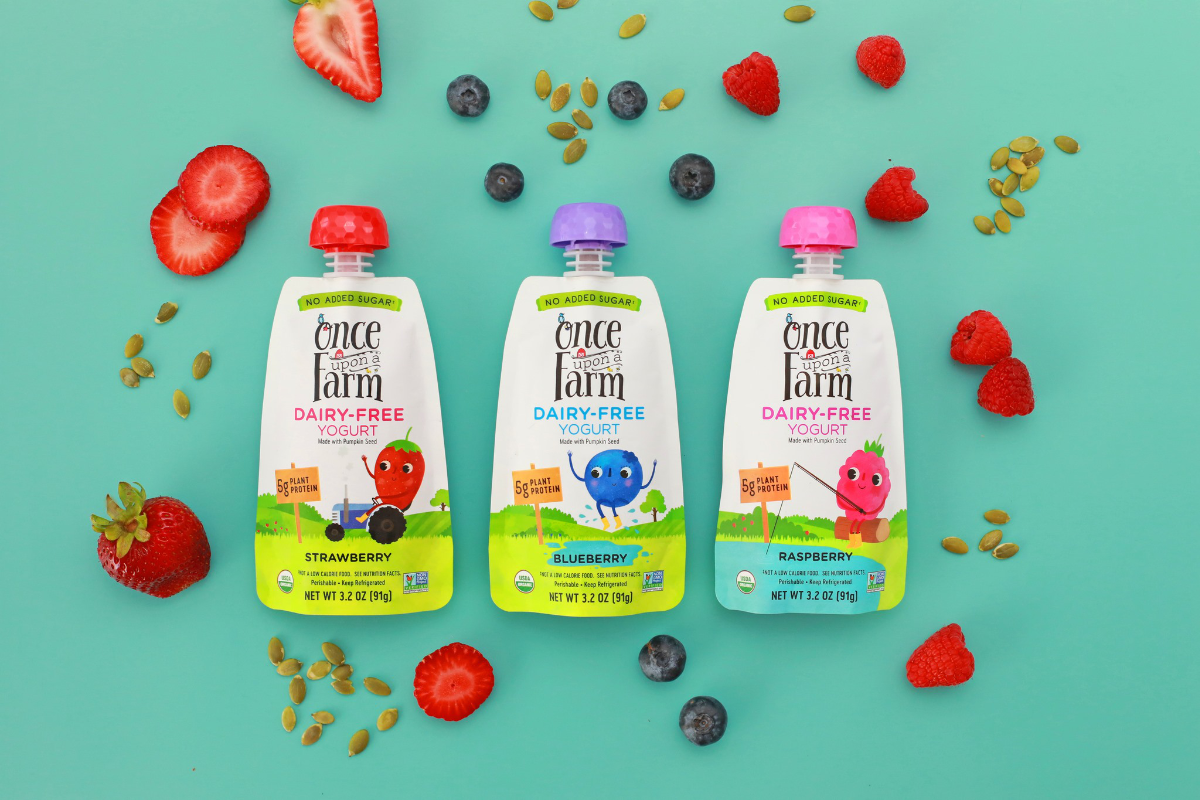 LOS ANGELES – Children's nutrition company Once Upon a Farm has raised $52 million in a Series D funding round.
Co-founded by John Forker, Jennifer Garner and Cassandra Curtis, Once Upon a Farm offers a variety of organic meals for babies and toddlers, including fruit and vegetable blends, dairy-free smoothies, and overnight oats. Products formulated with no added sugar, dairy, preservatives or artificial and genetically modified ingredients are sold in more than 11,000 stores nationwide and online through the company's direct-to-consumer e-commerce platform .
Once Upon a Farm has reached several milestones in recent months, including changing from an LLC to a public benefit corporation and earning the first 1,000 Day Promise certification for its new advanced nutrition blends. Designed by the Clean Label Project, the certification sets a high standard in baby food regulation using elements from European regulations. The company also recently acquired Raised Real, a direct-to-consumer baby food business.
Once Upon a Farm will use its $52 million fundraise to expand its innovation platform and fuel its ongoing growth in retail and online. The Series D round was led by Cavu Venture Partners, with participation from existing investors S2G Ventures, Cambridge and Beachwood.
"The experience, network and funding support Once Upon a Farm has received from our investment partners over its lifetime has been critical to the company's growth so far," said Mr. Foraker. "Our business has grown at a triple-digit compound annual growth rate since 2017, and this new round of funding reflects the need and need for our delicious products. We want to continue to be an ally to parents as we choose snacks and meals, we know their kids are going to love."