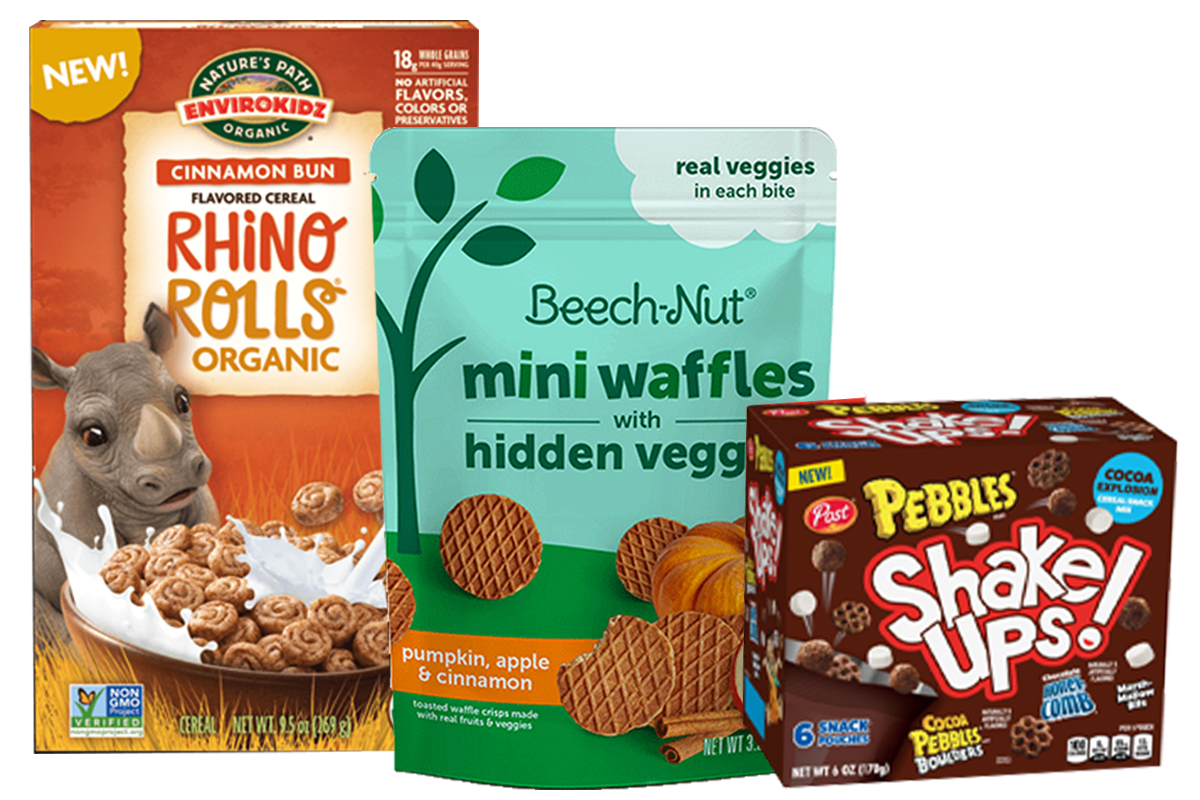 KANSAS CITY – Companies specializing in baby food must weigh both the nutritional needs and the taste profile of their products, ensuring that kids get proper nutrition through foods that taste really good.
From protein shakes to smoothie pouches to crunchy snacks, new products in the kids food category are striking a delicate balance between these two priorities.
"You cannot fool children; The product has to be designed for tastes as well as their needs and preferences," said Liron Fendel, Chief Executive Officer and Managing Director, Nutritional Growth Solutions.
Nutritional Growth Solutions recently launched its Healthy Heights KidzProtein and KidzProtein Vegan Shake, protein shakes that contain a blend of micro- and macro-nutrients that according to the company are said to support early childhood growth and development.
Also going for flavor, while still emphasizing the use of healthy ingredients, is Beach-Nut Nutrition Co., which debuted Mini Waffles with Hidden Veggies. According to the company, the crispy breakfast, designed for babies 12 months and older, includes vegetables in every bite and is a healthy alternative to other sugary treats.
Eat the Change is making an even better choice for you with Cosmic Carrot Chews, the company's first kids' breakfast. As an alternative in the fruit snack category, the snack is made with dehydrated carrots, which gives it a chewy texture.
,Chef Spike Mendelsohn, co-founder of Eat the Change, said, "Carot chews are the result of being creative with innovation to avoid waste in the kitchen." "I was doing R&D for a carrot chip product and was sent the wrong type of carrot. Instead of letting the food go to waste, I marinated and dehydrated them anyway, creating a chewy Texture vs a chip. When I brought my son home to chew carrots for taste, he loved them. That's when I knew we were doing something great."
Click to see a slideshow of new kids products.