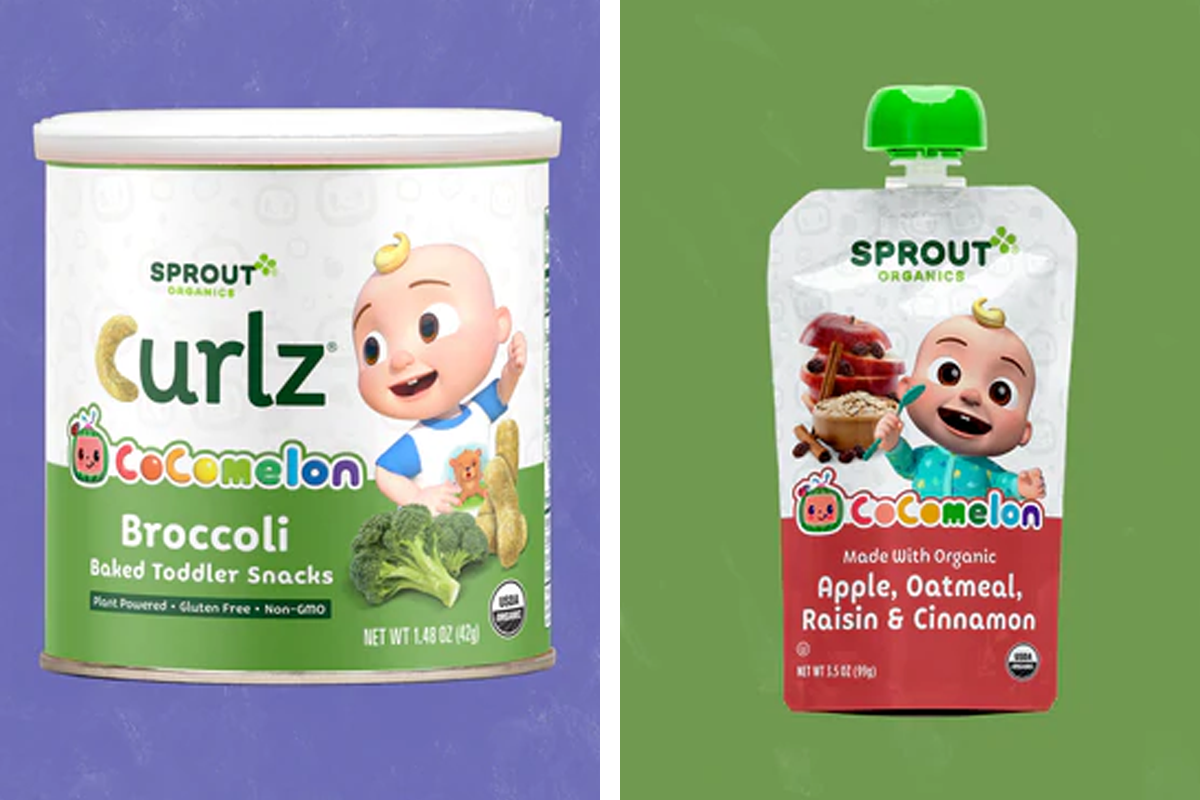 Montvale, NJ. – Sprout Organics has partnered with the popular children's show "Cocomelan" to release a range of organic snacks for both babies and toddlers.
"It's in our DNA to make meal times fun, and this collaboration takes that promise to a whole new level," said Cap Culver, chief executive officer of Sprout Organics. "We're thrilled to bring the beloved 'Cocomelan' characters to life through organic foods that kids will love and parents can feel good about, creating meals and making breakfast time for the whole family." Can make it more fun."
The products will include baby food pouches for babies 6 months and older and will be available in two flavours. The first flavor will be called Yes, Yes Vegetable and includes organic peas, pears, apples, bananas, green beans, kiwis and broccoli; The second flavor will be apple porridge raisin with cinnamon.
The collaboration's other products are Pumpkin Butter and Jelly Waffles, Broccoli Curls and White Cheddar Curls.
Sprout Organics and CoComelon products will be available at Walmart in April. They will also be available direct-to-consumer on the Sprout Organics website and on Amazon for retail prices ranging from $1.99 to $4.29.
Joan Grasso, North's Head of Consumer Products, said, "Sprout Organics is the perfect veggie-forward brand and partner to bring our characters and songs to life with real, organic ingredients as fuel for small, growing minds and bodies." Promotes content." America at Moonbug Entertainment.